Human Progression.org
We exist with the philosophy of progressing humanity. We provide writing, research, and collaboration to support and encourage the development and progression of mankind.
We are just a group of people that together can empower the progression of humanity in a positive direction. We are not a corporation or non-profit. Instead, we are a free library of information for the benefit of humanity. We take a non political and non commercial stance. Our focus is human progression.
Those that have information here have their own mission and the information used here is our focus.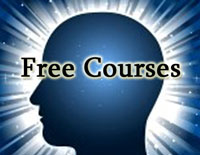 Creating Consciousness
The change needed must start with thought. We must discuss and learn about the real issues that effect humanity and our place in the galaxy.
The path of this change must come from an altruistic desire to see peace and prosperity for all.
We appreciate the visitors we have had from around the world already. This site is still new and currently UNDER CONSTRUCTION. Please check back soon.
Human Consciousness
It is essential to our survival as a species.
It is an awareness of life, thoughts, sense of self, and the elements of life. It is an awareness of others. It is an awareness of the sacredness of life.
It is acknowledging life through thoughts, feelings, emotions, actions and reactions.
Life is sacred and freedom is essential for our soul to express itself to its fullest potential.
This freedom comes from understanding that we alone are responsible for our soul growth.
Key Points
All life is sacred.

We are co creators.

God Source/The Prime Creator is beyond politics, dogma, religion, and superstitions.

Souls are on a journey to evolve and develop.

Personal Responsibility is essential for soul development.

Empowerment is altruistic power.

Cooperation is beneficial to humanity.

Respect for our environment and life in turn ensures our development in a positive manner.

Love is our ultimate mission in life.

Kindness is our responsibility.