Technology
Technology should be used to progress mankind and make the ecosystem more balanced or in the very least not cause an imbalance. Technology should improve the lives of humanity and animal life. Technology that is used for destruction will not create prosperity for all and should be abandoned to more benign technological advancements.
Creating Consciousness
The change needed must start with thought. We must discuss and learn about the real issues that effect humanity and our place in the galaxy.
The path of this change must come from an altruistic desire to see peace and prosperity for all.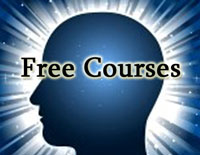 AI Major Issues
Artifacial Intelligence is a serious issue that we as a society have not considered enough.
The ramifications of this could be catastrophic. Technology that exceeds the spiritual development of its people could lead to dangerous outcomes.
Artifacial intelligence should never be weaponized. Once weaponized, there is a danger of this technology to take over the human race.
Japan experienced an AI robot technology getting out of hand and it turned on the staff killing people. This shouls serve as an example of what could happen when we leave the soul out of the decision making process.
Technology should be created for the improvement of human, animal and system functions of the earth. It should be done with transparency and open exploration for the benefit of mankind and life on the planet.
Artificial intelligence should never be weaponized or allowed autonomous rule over human life.
Google did an experiment with AI and found it to become more and more dominant and less and less concerned about the human element.
Remember!
Copyright is reserved by the respective authors. All materials used here is in Fair Use where the fair use of a copyrighted work, including such use by reproduction for purposes such as criticism, comment, news reporting, teaching (including multiple copies for classroom use), scholarship, or research, is not an infringement of copyright. We do not consent to contract.