Health
Cancer
Diabetes
Longevity
Fetal Development
Heart Disease
Healthy Weight Management
Immunity
Brain Health
Humanity
Humanity is comprised of various cultures, heritage, and genetic diversity. These components are part of what the physical experience brings into our awareness. Beyond these components, all life on earth contains an essence that makes them animated. In this, we all have an experience as a physical human with a soul which is animated. This soul will no longer experience reality inside our given physical expressions, but we will still experience life in our spirit form. Our physical experience as humans is in an environment which is a dichotomy of positive and negative. Most of us have lived many lives as humans, reincarnating with a forgetfulness as we begin each life as a baby. Each time, we come with goals of learning and growing. This concept was well accepted and taught by many of the world's religions including Christianity until it was taken out of the Bible in the 6th century. This cycle will not last forever and is moving to a culmination. As we approach this awareness, it is time for humanity to embrace consciousness, critical thinking, and independent thought.
Creating Consciousness
The change needed must start with thought. We must discuss and learn about the real issues that effect humanity and our place in the galaxy.
The path of this change must come from an altruistic desire to see peace and prosperity for all.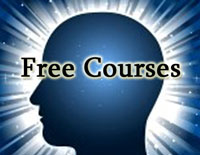 Resources
Find important resources related to humanity here.
Major Issues
Coming soon.....
Remember!
Copyright is reserved by the respective authors. All materials used here is in Fair Use where the fair use of a copyrighted work, including such use by reproduction for purposes such as criticism, comment, news reporting, teaching (including multiple copies for classroom use), scholarship, or research, is not an infringement of copyright. We do not consent to contract.